Crispy on the outside, tender on the inside. No, we're not describing someone's character, we're talking about one of the most popular snacks in the Netherlands: the kroket. This fried snack – traditionally filled with salpicon (a thicker type of beef ragout) – is something you can get everywhere. You can either get one from the wall (see picture above), go to a restaurant devoted to this snack or eat one from the most famous brands in the Netherlands. We give you the best option for each.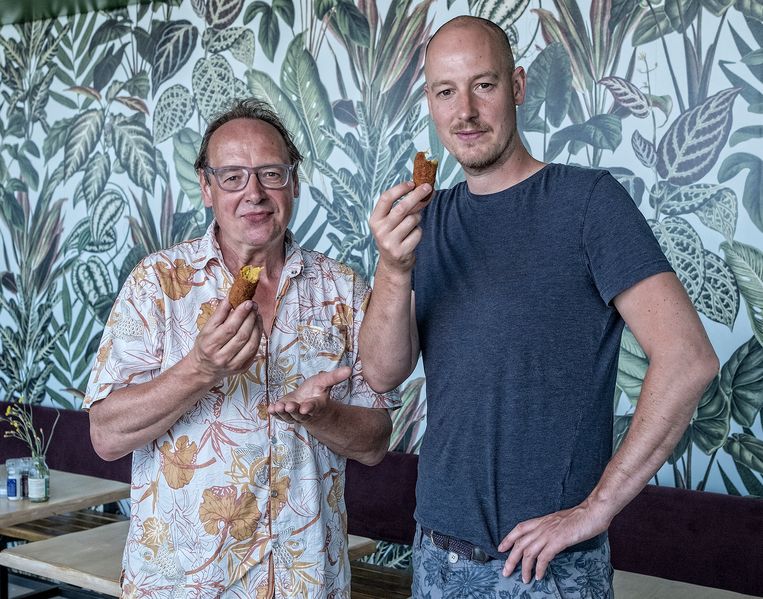 ENJOY A KROKET IN RESTAURANT 'WILDE KROKETTEN'
Here is where father and son Ad and Steven Poppelaars are devoting their restaurant to the kroket. Making this snack is something that is as natural as breathing to them. You can get their kroketten in all different kind of shapes and sizes. Try the rendang variant, for instance, or the one with lentils and goats cheese: delicious! You can find Wilde Kroketten at Danzigerkade 27 in Amsterdam.
TASTE A FAMOUS VAN DOBBEN KROKET
Famous soccer players, artists and other Amsterdammers go to their salon when they want to taste the real croquette. Van Dobben started out with a salon in 1945 where people would call the bicycle maker across the street to place their order. It is a popular kroket ever since and definitely one you shouldn't miss. You can find van Dobben at the Korte Reguliersdwarsstraat 5-7-9 in Amsterdam or in almost every Dutch supermarket.
GET YOUR KROKET 'FROM THE WALL'
The first beefkroket ever coming from the wall was made by Dutch famous brand Kwekkeboom. Though, if we think about getting this snack quick and affordable, we think about FEBO. This snack bar in Amsterdam has locations all over the city and you can have the wall experience at almost all of their bars.
More fan of sweet snacks? Read all about the most popular ones over here.